About:
Tania Hamboyan Harrison, Website Designer: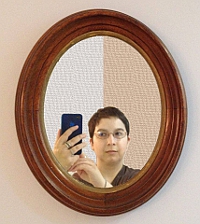 I'm a website designer and facebook page administrator in Grasonville, Maryland. My primary goals when creating a website are: displaying and organizing content in an intuitive and visually-pleasing way, matching the website design to any other promotional materials, and surpassing my minimum website standards. I'm a firm believer in creating websites that are simple—though not mundane—and easy to use for everyone. To that end, I test each website I create in multiple browsers, window sizes, and text sizes. I aim to create websites that meet accessibility requirements and W3C standards.
Find Me On:
I began working on websites while studying at St. John's College in Annapolis. A summer job required me to update a website using Microsoft Frontpage; that experience convinced me that writing websites line by line was the only way to prevent superfluous code from inflating the size of a webpage, which affects how fast a page will load. I taught myself HTML in 2001 and have been creating websites line by line ever since. After graduating from St. John's College in 2004, I began working on websites professionally. There are three primary elements to creating a website: the design (what it looks like), the code (the languages used to communicate that design to the browser), and the content (the text and images). Over the years, I've learned more about design and have increased my knowledge of HTML, CSS, and PHP to better meet the needs of my clients. At the request of clients who wanted the opportunity to manage their own content, I also began creating websites with Wordpress. With Wordpress, a client can choose a template or "theme" which I can then modify to match the client's specific design requirements. I can also assist clients in developing, editing, and proof-reading text for their websites.