<![endif]-->
Line by Line web design offers: custom websites created with HTML, CSS, and PHP written line by line; and Wordpress websites that are personalized for each client. Line by Line web design is owned by Tatiana Hamboyan Harrison, a website designer with over 10 years of experience who specializes in working with small businesses and NPOs; she also has more than 2 years of experience with facebook page administration. She understands the value of branding, including on social media, and will design your website to match your other promotional materials.
Client Testimonials: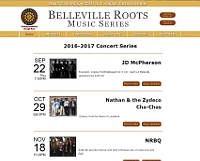 "We engaged Tatiana to help us develop a site that would look more professional and would be more user-friendly. We found her pleasant to work with, detail oriented, and responsive to our creative vision for the new website. Moreover, the upgrade project was completed in the time frame we mutually established and was within budget..."
Belleville Roots Music Series website committee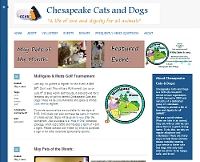 "The website is phenomenal. It's always up-to-date, and easy to navigate, which helps portray Chesapeake Cats and Dogs as a professional and well-organized animal rescue. First impressions mean a lot, so hopefully this will entice folks to adopt from us!"
Kelly Cooper, Chesapeake Cats and Dogs member of the board of directors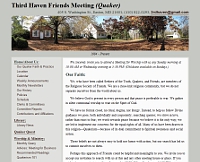 "What a wonderful job you have done to our website. You have increased the attractiveness and functionality of the site by many orders of magnitude. The layout, the calendar page, the directory page, etc., etc., etc. are all the hand of a professional."
Ralph Young, member of Third Haven Friends Meeting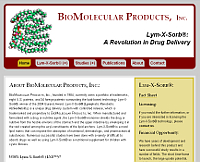 "Judged by process, performance, and results, Tatiana's work excels. Her knowledge and experience enabled her to guide us through a complete redesign of our company's web site... Tatiana is pleasant, cooperative, and knowledgeable. We enjoyed working with her, were impressed with the quality of her work, and found her fees more than reasonable."
Robert Gould, President of BioMolecular Products, Inc.