Services: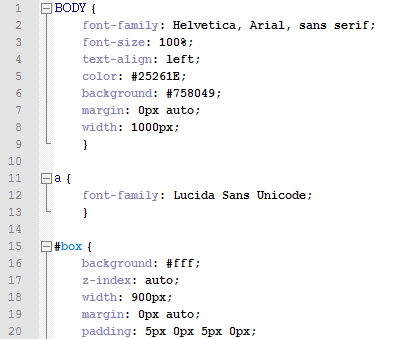 Website creation and maintenance with W3C standards-compliant HTML and CSS, basic PHP
Content editing and proof-reading
Matching website design with other promotional materials
Search engine optimization
Purchase of website hosting powered by Brinkster.com
Hosting monitoring & account services
Facebook page creation & training
Fees:
Custom websites:
For clients who want their website created line by line with custom HTML, CSS, and PHP.
Mininum $500 for new website design (includes adding 6 pages of content provided by the client);
$45/hour for website updates or design changes;
Yearly Maintenance Plan offered, which provides 1-2 hours of website updates per month ($500-$1000 per year), paid in advance;
These fees do not include the purchase of website hosting, domain name registration, or email services.
Hosting Services:
Monitor your website hosting service;
Receive all emails from your website hosting service provider;
Back-up entire website quarterly.
Fee: $125/year, in addition to hosting provider fees. If this service is not purchased, the client's email address will be used for website hosting accounts. The client will be responsible for providing Line by Line web design with any website hosting information necessary to ensure the client's website will remain online.