Portfolio: Author A.M. Hartsock Wordpress Publicity Website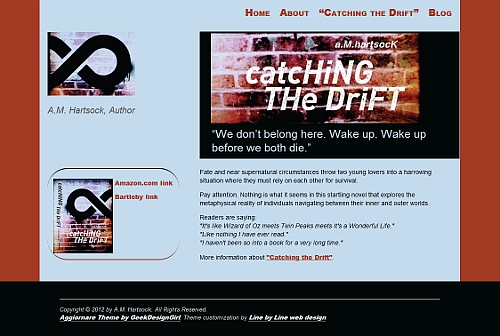 Client Testimonial:
"Line by Line did an outstanding job on my publicity WordPress site. Tatiana Harrison is an excellent listener, showed an astute understanding of the requirements and was very attentive to my specific needs and wants regarding design and layout. Because of this, the website was completed well in advance of the deadline."
Annie Hartsock
Site Information:
Design Completed: July, 2012;
Powered by Wordpress; base theme Aggiornare
Created With: HTML, CSS, and PHP.