Portfolio: Chesapeake Cats and Dogs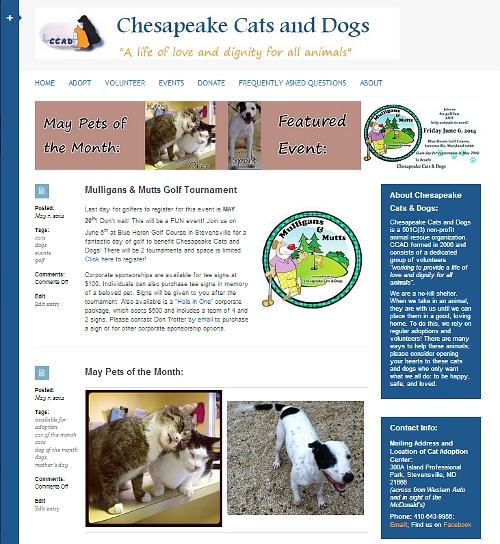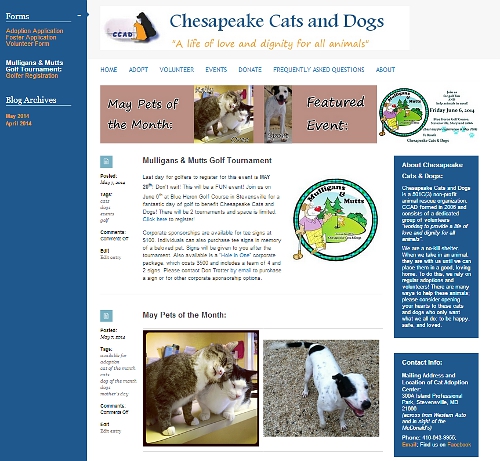 Testimonial:
"The website is phenomenal. It's always up-to-date, and easy to navigate, which helps portray CCAD as a professional and well-organized animal rescue. First impressions mean a lot, so hopefully this will entice folks to adopt from us!"
Kelly Cooper, CCAD member of the board of directors
Site Information:
Website Address: www.ChesapeakeCatsandDogs.org;
Design Completed: May, 2014;
Powered by Wordpress; customized theme and content; image creation and editing; base theme Silesia
Created With: HTML, CSS, and PHP.
Other Services:
Facebook page administration