Portfolio: funnel's Web Design, version 1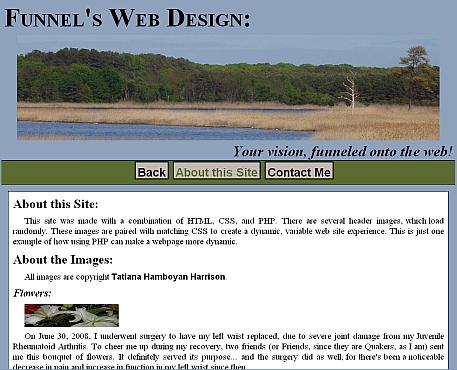 Site Information:
Design Completed: October 4, 2008;
Created With: HTML, CSS, and PHP.
This is an example of how using php can make a website more dynamic. Each header image on this site is paired with matching color themes. Each time the page loads, the header and the color theme randomly load.