Portfolio: The Funnel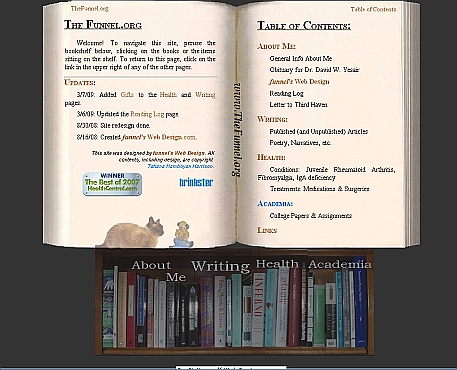 Site Information:
Website Address: The Funnel;
Design Completed: February 1, 2009;
Created With: HTML, CSS, and PHP.
This was one of the first real web designs I created. My goal with this design was that I wanted people perusing the site to feel like they were paging through a book.